EQUIPMENT
HLP Controls strive for Innovating Solutions in Testing Technology, check out or range below of ChefSmart Compatible Products or checkout our Full Range at www.hlpcontrols.com.au
ChefSmart IR100 – Bluetooth Thermometer – $330.00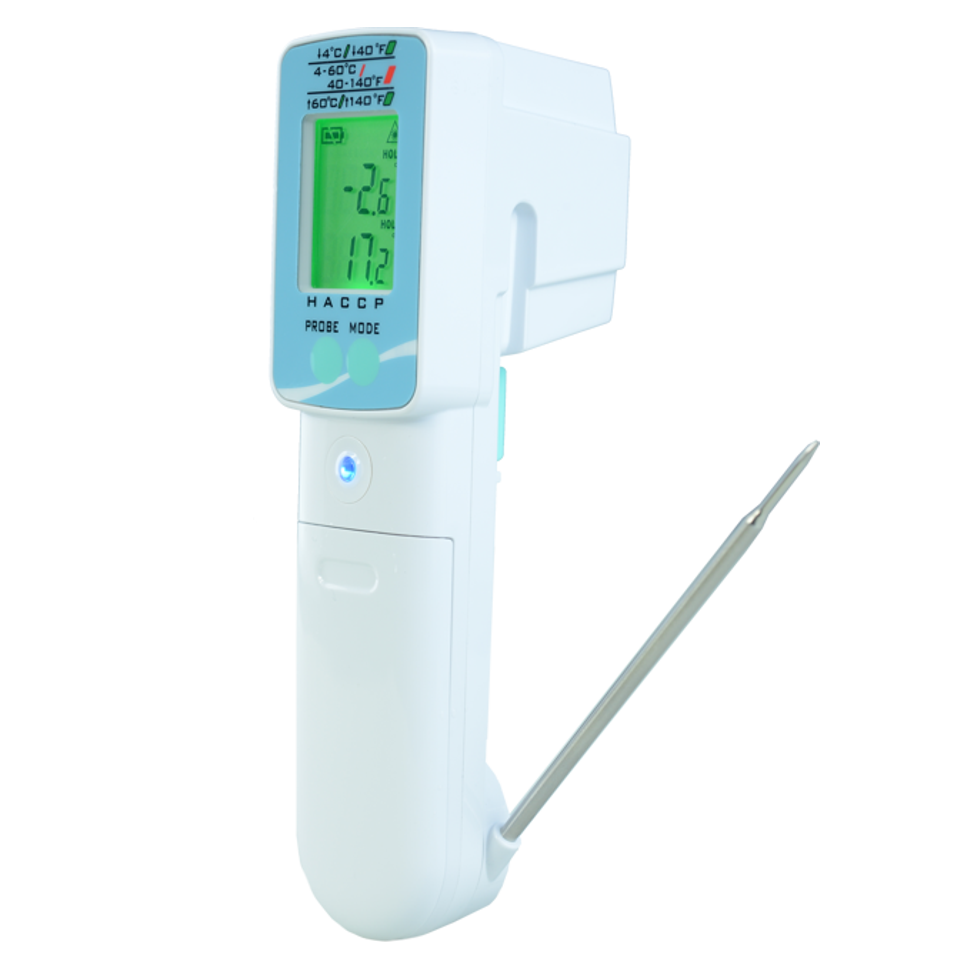 The ChefSmart™ IR100 Thermometer is a HACCP Approved Dual Thermometer, with Infra-Red & Fold Out Probe. The inbuilt Bluetooth Mode allows instantous connection & readings to the ChefSmart™ App.
Product Details:
Dual Input: Infra-Red & Probe
Bluetooth Enabled Device
Multi-Laser Beam Dot Patten for Infra-Red Accuracy
Coloured Backlight Display for HACCP Checks (Green/Red)
Minimum & Maximum Displays
Temperature Lock Mode
Product Specifications:
Temperature Range: -60°c to +350°c
Accuracy Level Infra-Red: ±0.6°c
Accuracy Level Probe: ±0.5°c (Between 5°c & 65°c)
Resolution: 0.2°c
Infra-Red Distance Spot: 8:1
Battery 2 x AAA
Serial Numbered
TempZone W1 – Wi-Fi Data Logger with SMS/Email Alerts – $274.00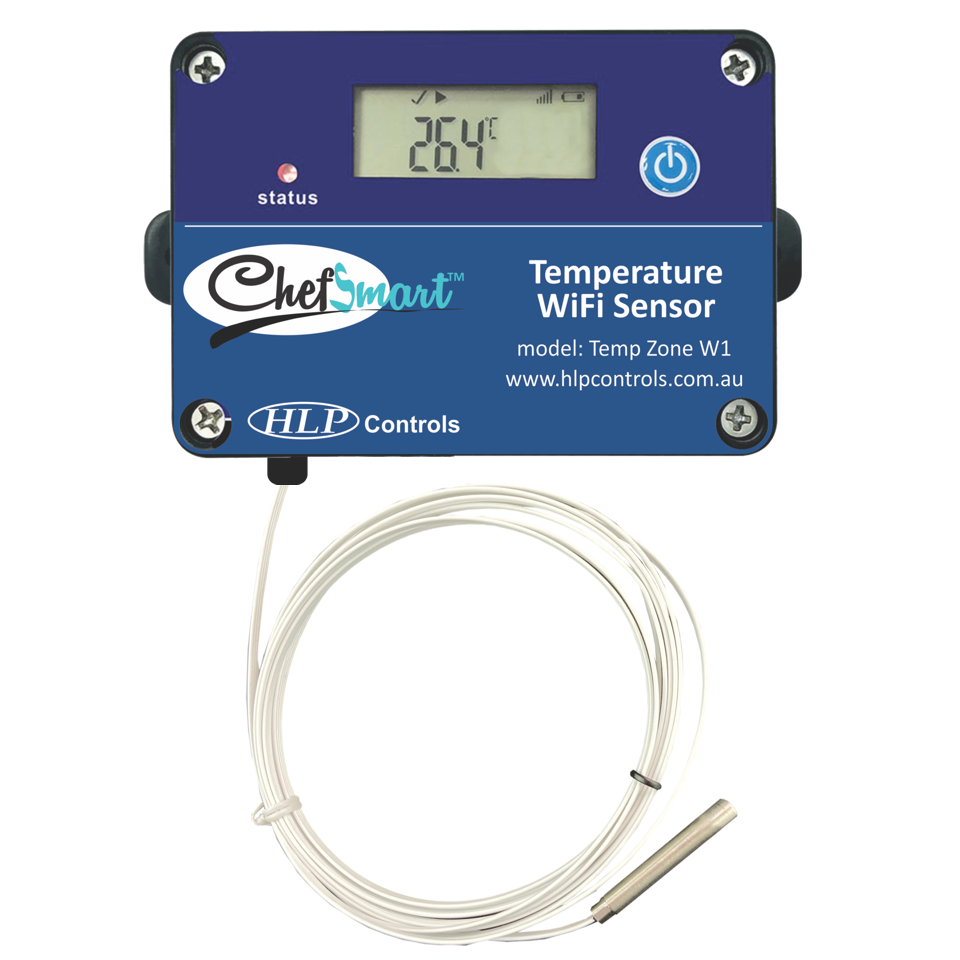 The Temp Zone W1 is a Wi-Fi Data Logger that allows users to put the latest in Wi-Fi Monitoring Technology into any fridge! The unit is connected to your existing Wi-Fi Network, and Temperature is then recorded every 5 minutes and stored into a secure cloud network for up to 5 years. The unit will send SMS & Email Notifications in case of any Temperature Breach or Power Loss.
Product Details:
Wi-Fi Data Logger
Up to 5 Years Cloud Storage for Data.
No Additional Base Station Required
24/7 Online Monitoring
SMS & Email Alarming
Automated Email Reports (Daily/Weekly/Monthly)
Unit is Setup before Dispatch – Plug & Play on Arrival
USB/Mains Powered with 1 Month Back-Up Battery
2m Flat Ribbon Cable for Easy Mounting
Product Specifications:
Temperature Range: -50°c ~ +120°c
Accuracy: ±0.5°c
Size: 80L x 55H x 32mm Thick.
Waterproof
8694 – pH Meter – $238.00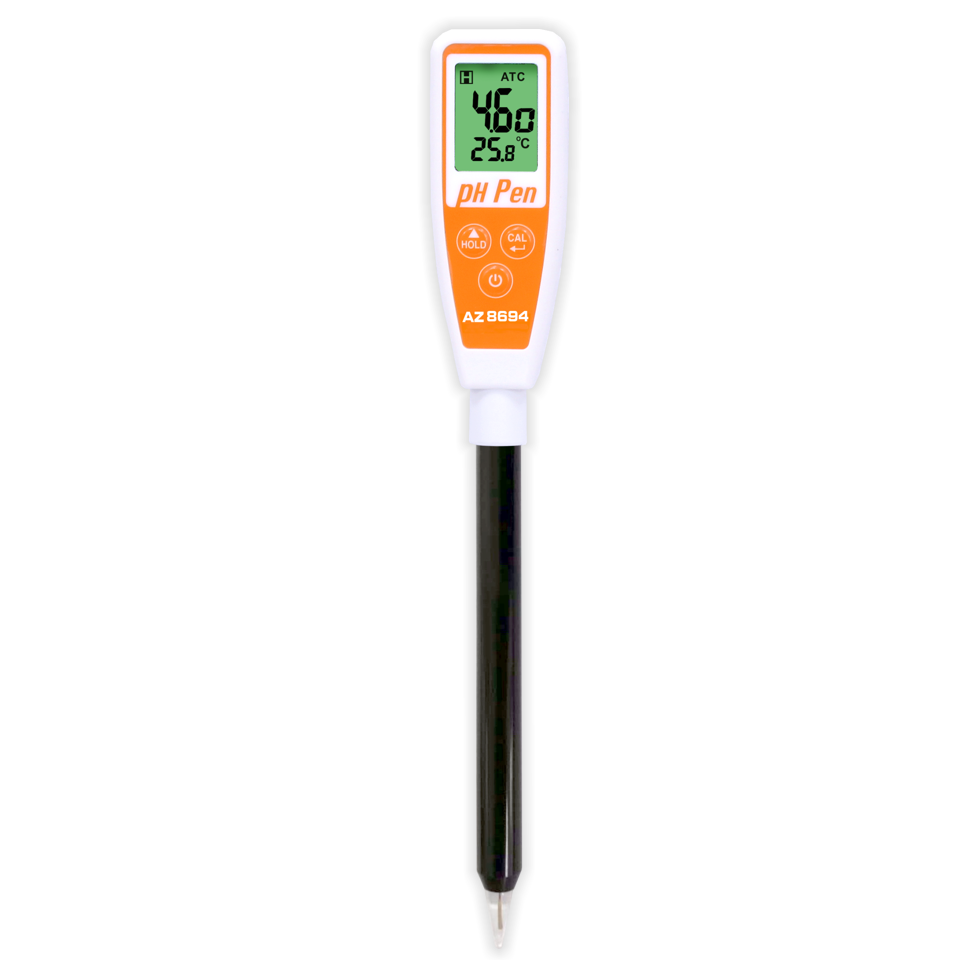 The 8694 pH meter has a large LCD Display, and a Sharp Tip pH Probe that allows you to easily insert and get accurate pH readings from semi-solid products.
Product Details:
12cm Long pH Probe with Sharp Tip
Large LCD Display
Auto pH Calibration Function
Great for Cheese, Sushi Rice & Semi-Solid Products
Dual display with Auto Temp Correction
Data hold to freeze readings
Compact size, easy to fit in a pocket
Low battery indicator
Auto power off
Product Specifications:
pH range: 2.00 – 12.00
pH resolution: 0.01
Body material: Glass
C/F unit switchable
Powered by 2 x CR2032 batteries
One touch calibration Function
T1 Timer – $26.50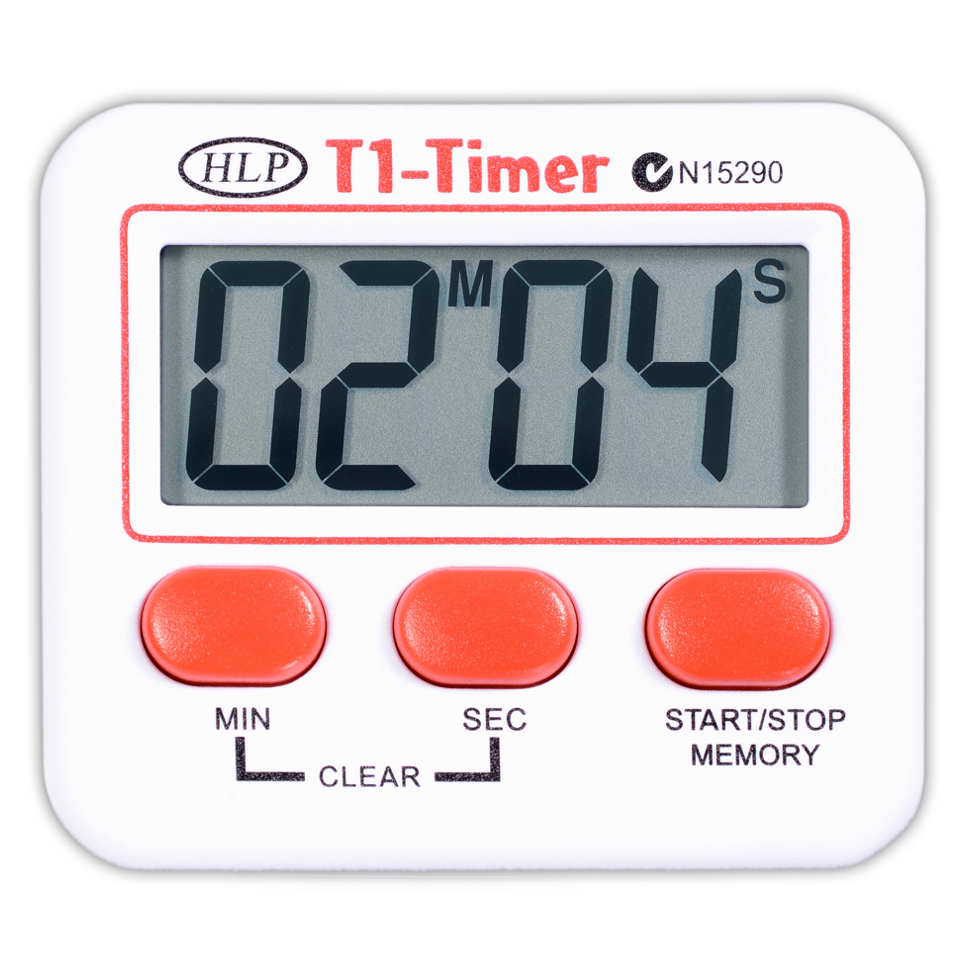 Featuring a large LCD and loud alarm. Time range 99 minutes and 59 seconds. Small size that can clip on any belt. Many uses!
Product Details:
Single channel timer suitable for use in pathology, electrical, industrial, home, gardening, watering, exercising, photography, cooking, chemical, production, etc.
This timer has a large clear display with a loud alarm and is easily set with a maximum time of 99 minutes and 59 seconds.
Also continues to time after the alarm to tell you how far past the alarm time you are.
Magnet and clip as well as desk stand built in.
Size 65 (w) x 60 (h) x 20mm (d)
Also available in 3 Channel with the T3 Timer